our Quantum storytelling confernece Archive
2012 quantum storytelling proceeding; schedule of presentations
2014 quantums storytelling proceeding and presentations
2015 quantum storytelling abstracts
2016 THEME: Ethics, Entrepreneurship,
   & Quantum Indigenous
          STORYTELLING
SEE SLIDES AND PAPERS IN OUR 2016 Quantum Storytelling Proceedings
Proceedings of 2016 Quantum Storytelling Conference
Boje, D. M. (2016). Antenarrative Analysis of Donald Trump's Dialectical Leadership in Society. Oresented Dec 16, 2016 at Quantum Storytelling Conference. Click for Paper, Click for Slides
Featuring special guest indigenous scholars, including:      Greg Cajete (U of New Mexico),
             Cora Voyageur (U of Calgary), and Brian Calliou (Banff Leadership Center)
                    and NMSU's own brilliant indigenous scholars:
             Don Pepion, Lisa Grayshield, Jeanette Writer, and Joe Gladstone
Grace Ann Rosile, David M. Boje, and Carma Claw Nez will present
 "Ensemble Leadership Theory" (ELT). ELT is:
*collectivist with indigenous roots in the prehispanic Southwest;
*relational, moving away from "hero" leadership towards shared leadership;
*dynamic in its storytelling and "antenarrative"; 
*heterarchical, rhizomatic, decentered, multi-centered, and non-human-centric
8:30-9am

Dominici Lobby Open with Coffee and Tea

9:00-9:15

David Boje, Grace Ann Rosile, & Don Pepion

Welcome, Basic Concepts, and Introductions

9:15-9:30

Intro of Participants

What we bring, what we hope to take away

9:30-9:45

Intro of Participants

What we bring, what we hope to take away

What we bring, what we hope to take away

9:45-10:00

Glenn Aparacio Parry

Ben Franklin

10:00-10:15

Group Discussions: Glenn Aparacio Parry 

Group Discussions of Ben Franklin

10:15-10:30

REFRESH

REFRESH

10:30-10:45

Cora Voyageur

American Indian Women Entrepreneurs

10:45-11:00

Monica Jojola via skype

11:00-11:15

Small Groups Discuss and Generate Questions for Speakers

Group Discussion

11:15-11:30

Cora and Monica respond

Speakers respond to group questions

11:30-11:45

Bahareh Javadizadeh

Glass Ceiling for Iranian Women?

11:45-12:00

Ron Solimon

Ethics, Cultural Values, and Business Success

11:45-12:00

Ron and Bahareh discuss
with Group

Group Discussion

12:00-1:00

Discussions continue over LUNCH

Lunch in the Lobby

1:00-1:15

REFRESH

1:15-1:30

Hank Strevel

Spirituality through Myth and Storytelling

1:30-1:45

David Trafimow

Quantum Connecting with Statistical Tests

1:45-2:00

Hank and David

Group Q&A

2:00-2:15

REFRESH

2:15-2:30

Diane Walker

Teacher Quality and Happiness in Education

2:30-2:45

Henrietta Pichon

Quantum Connecting with Diverse Students

2:45-3:00

Diane and Henrietta

Group Discussion/Q&A

3:00-3:15

REFRESH

3:15-3:30

Sabine Trafimow

Dasein and Homelessness

3:30-3:45

Earnest Ramey
& James Sassak

Homelessness

3:45-4:00

Sabine, Earnest, James

Group Discussion/Q&A

4:00-5:00

Lisa Grayshield

Ethics, Songs, and Visions

5:pm

INTERMISSION

Attend Special Conference Event: Veterans Theater Play: Labels and Bullying

Thank you
special Friday evening DECEMBER 16 2016 VETERANS THEATER production of a play at the famous Las Cruces Rio Grande Theater (pening booking confirmaiton).
This will be a three act play about, Youth, Veterans, and Homeless
It is called "Labeled and Discrarded". It is the story of how people use spice (other drugs too), and get labeled, then discarded by society. VETERANS THEATRE did a short some short films, to convince City Council to adopt an ordiance
SPICE MENACE DOCUDRAMA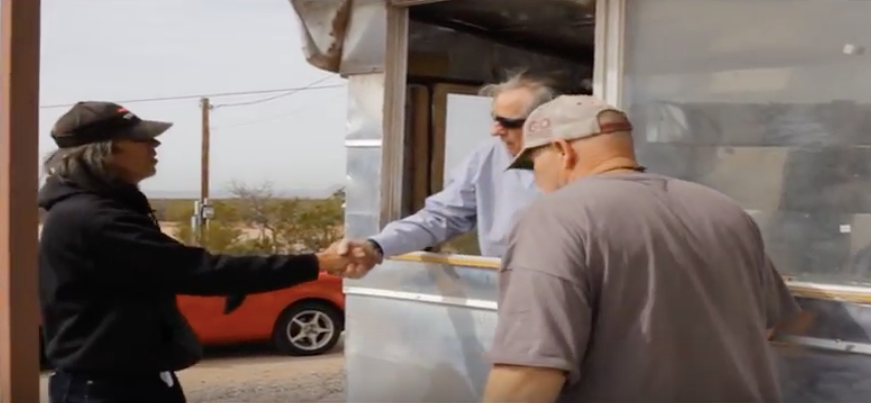 Veterans Theater's Documentary YouTube Video on Spice Epidemic will be presented at City Council of Las Cruces New Mexico on 28 March 2016 at noon. Click here for the PowerPoint Slides