Join us at the 9th Annual QUANTUM STORYTELLING CONFERENCE, in Las Cruces, New Mexico in December 15, 16, 17, and 18, 2019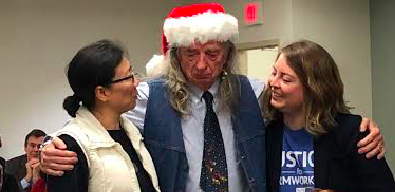 David Boje congratulates two former doctoral students on their STORYTELLING CONFERENCE presentations.
Celebrate a book our conference regulars created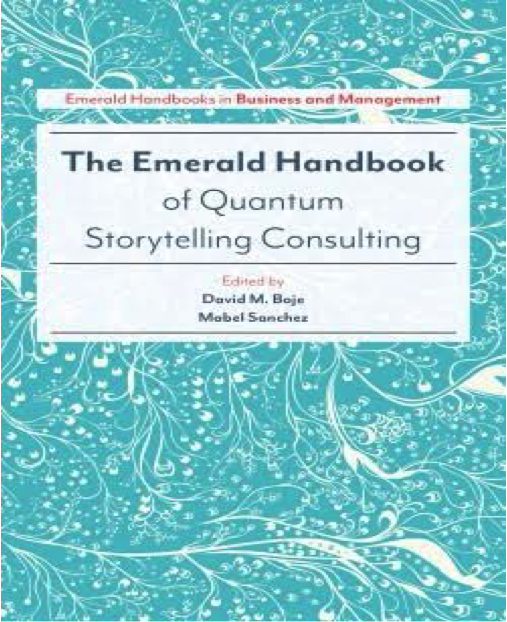 Boje, D. M., & Sanchez, M. (Eds.). (2019). The Emerald Handbook of Quantum Storytelling Consulting. UK" Emerald Publishing Limited. Order it here
9th Annual Storytelling Conference in Las Cruces, NM, Dec 15-18,
beginning with an evening welcome on Sunday Dec 15, sessions Mon-Tues and Wed morning, ending 1 PM Wesdnesday

As usual, we will have lots of activities before and after for those staying longer.
To REGISTER:

EARLIER DEADLINE for EARLY ACCEPTANCE: Send your 1-3 page abstract to
Grace Ann Rosile at garosile@nmsu.edu by Sunday, September 1, 2019, for early acceptance by Oct 1.
LATE ACCEPTANCE DEADLINE: to garosile@nmsu.edu by Tuesday, October 1, 2019, for acceptance by Friday, Nov 1.
FULL PAPERS DUE Friday, November 15.
FEES have increased (but still low!) as we have no external funding this year:
Doctoral Students/community members = $30 Full-Time Faculty = $100

(This fee includes 2 lunches, daily refreshments, and conference materials.)

See printed proceedings guidelines below


REMEMBER: we encourage CREATIVE sessions with more conversation than presentation!
Past sessions have incorporated painting, collage, photography, theater, dance, and music, in telling our stories.
SEND a 2-page abstract, or a statement about your interests if you prefer not to present, with your registration fee as follows:


Send Check payable to
"Grace Ann Rosile", and mail to: 4700 Dunn Drive, Las Cruces, NM 88011;
(note on lower left that check is for Quantum Storytelling Conference)
Or Pay by PAYPAL

Contacts for Registration: Dr. Grace Ann Rosile at garosile@nmsu.edu or phone: 575-532-1693 or
Dr. David M. Boje
LODGING: TWO great B&B's but only 14 rooms so reserve FAST! Next door to each other!
INN OF THE ARTS 618 S. Alameda Blvd., Las Cruces, NM 88005
TELE: (575) 526-3326 FAX: (575) 647-1334 TOLL FREE: 1-888-526-3326
email: lundeeninn@comcast.nethttp://www.innofthearts.com/
ALAMEDA HOUSE 526 S Alameda Blvd, Las Cruces, NM 88005; Phone: (575) 523-8570
(They are open only to the overflow from this conference—you must mention this conference to reserve!)
Our usual venue is a wonderful Bed and Breakfast Art Gallery, called INN OF THE ARTS - book reservation early, as rooms fill up quick.
INN OF THE ARTS 618 S. Alameda Blvd...
Las Cruces, NM 88005
TELE: (575) 526-3326
FAX: (575) 647-1334
TOLL FREE: 1-888-526-3326
email:
lundeeninn@comcast.net
Southern New Mexico's most charmingBed and Breakfast
http://www.innofthearts.com/

David will update the conference web page with these details at www.davidboje.com/quantum

QUANTUM STORYTELLING 2019 PROCEEDINGS GUIDELINES

After your abstract is accepted and hopefully BEFORE the conference, submit, a single space, left justified (body of text), and reference format like the following example, to davidboje@gmail.com as a PDF. He will not copy edit, so please spell check your submission. He will send it back if not single spaced, left justified text. Length can be 5 to 35 pages, up to you. All figures and photos, much be original by authors, or include in the footnotes, that they are used with other's permission. Boje will develop an actual printable Quantum Storytelling Annual Proceedings volume and make it available from Kindle Press, for a few dollars, we use for coffee and water (never in plastic). Note publishing in the proceeding DOES NOT restrict you from publishing content elsewhere, just reference us somewhere, please. All the best

Example:
Water Argumentation for Multispecies Ethics in Quantum Storytelling by David M. Boje (Aalborg University).
QUANTUM STORYTELLING COMMUNITY EVENTS

Hope to see you in December! (or at our Showcase Symposium session on Modern Slavery at AoM in Boston in August!)
Theme for Quantum Storytelling Conference: Quantum Storytelling is a theory, method, and practice of material-discourse and sociomateriality. It is called 'quantum' because its an 'embodied' storytelling, its a 'spacetimemattering' storytelling, its is more than Western'narratives' ways of reducing our Indigenousliving stories to some simplistic linear plot, a few characters, or themes.There is also a theme of True Storytelling, in a time of Fake Storytelling. Jens Larsen , Lena Bruun, and David Boje have been working on a way to develop True Storytelling (defined as ethical material-discursive practices) to address global challenges, in a bottom-up approach to the UN Sustainability Goals (https://truestorytelling.org).

Boje's Paper on '7 True Storytelling Solutions to the Global Water Crisis'; slides not presenting to go with the '7 True Storytelling Solutions to the Global Water Crisis becoming part of Sixth Extinction Event'; and if you like here is link to first draft of book I am doing for
link to a new book by David Boje
to be published UK/NY/Singapore: World Scientific Press later in 2019 ( or CLICK HERE to download book draft link that updates, until it is published).
See chapter on Storytelling Methods for this overview:

This year we would like to bring scholars and practitioners together with an interest in the opposition of Western Ways of Knowing (WWOK) and Indigenous Ways of Knowing (IWOK). Several presenters are coming from New Zealand to deepen our understanding of Kaupapa Māori (the methodology and theory of storytelling). An excellent book on the topic is Critical Conversations in Kaupapa Māori, edited by Te Kawehau Hoskins & Alison Jones (2017). An excellent text on IWOK is Norman K. Denzin, Yvonna S. Lincoln, and Linda Tuhiwai Smith (2008) Handbook of Critical and Indigenous Methodologies, with a chapter 24 by our regular, Gregory Cajete; and a book by our own Grace Ann Rosile (2016). Tribal Wisdom for Business Ethic. Our conference goers produced a new book, The Emerald Handbook of Quantum Storytelling Consulting (Boje & and Sanchez), and we anticipate its delivery by time of our 2018 conference.
SOME VIDEOS OF OUR STORYTELLING CONFERENCE PRESENTATIONS
How to register abstract for next year 2019
Here are some things that the Quantum Storytelling Conference has generated: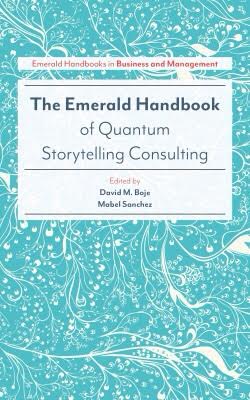 book to appear in 2018), and it will be out by the conference - it is a collection of work done in the Quantum storytelling conferences.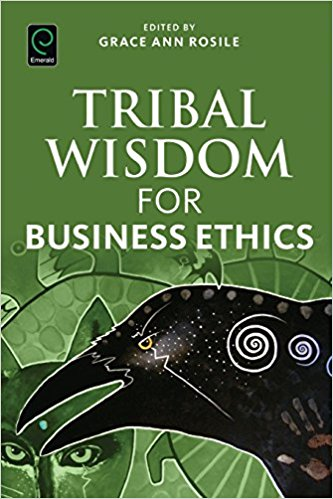 Grace Ann Rosile (ed.) this compilation of articles from many of our regular presenters at Quantum Storytelling Conference. Many of the chapters are about IWOK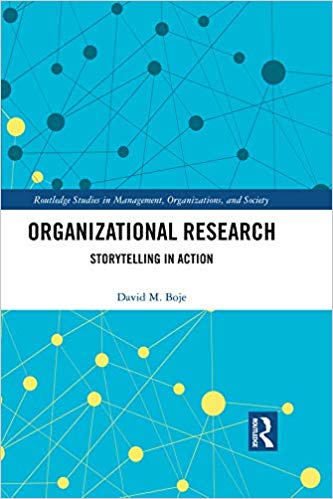 Boje's new research book released for 2019

Stay at Lundeen Inn of the Arts
A Mexican Territorial Inn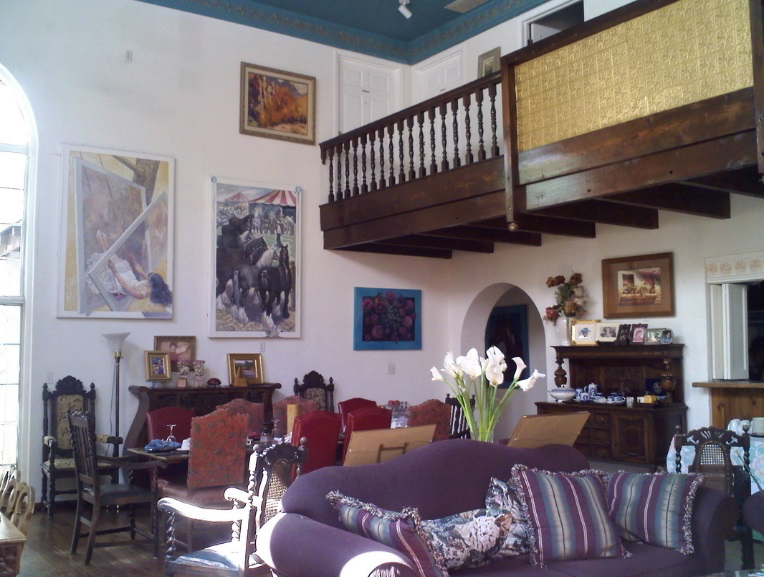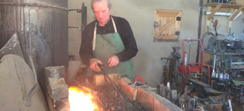 QUANTUM STORYTELLING CONFERENCE HISTORY

See Special Issue Call FROM LAST YEAR - papers due Apr 30 2018
Some of the keynotes at EM-QM 17
Thomas Filk
University of Freiburg, DE
Tim Maudlin
New York University, USA

Julian Voss-Andreae's Quantum Man Metal Sculptures (photo used by permission)
Available from Routledge May 2014; See Reviews; See Book Signing Flyer

2014 BOOK edited by David M. Boje and Tonya Wakefield

Available from Amazon 2014

Cambridge Scholars Publishing Ltd is registered in England. Reg. No: 4333775; VAT No: 108280727