ANTENARRATIVE FOUNDATION
Table of Organization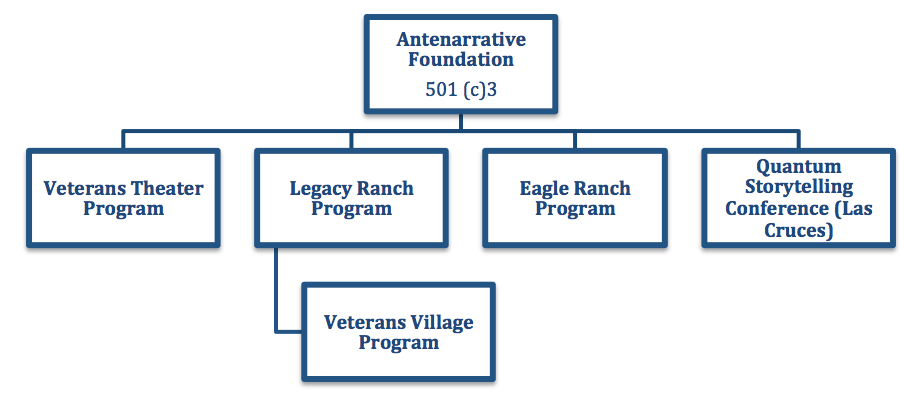 Menu
Ante means a 'before-narrative' and a 'bet on the future.' Antenarrative comes out of the worldhood of storytelling and is constitutive of grand narratives that generalize away the living stories we are living. Antenarrative is before-beneath-bets-becoming of storytelling itself. More: What is Antenarrative?
Find out the latest in Antenarrative BLOG!
Let us begin with an example. The Tamara-land of Disneyfication, since 1991, one of my more widely cited and read articles, because it exposed the Dismal of Disneyland (Boje, 1991, get TAMARA-LAND pdf)
Disneyland is the Tamara-land of Organizational Storytelling, as this video Dismalland shows: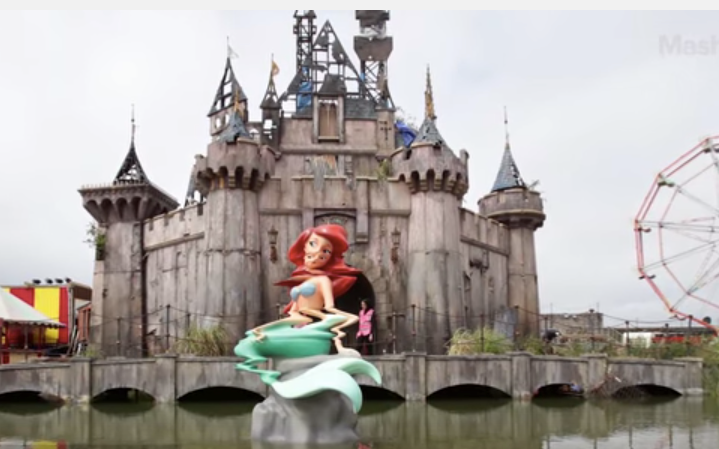 Defining Antenarrative Storytelling
Antenarrative is a new 'word' and 'theory' developed by David M. Boje (2001). It was initially defined with the double meaning of 'ante' as 'before' and 'bet' in relation to narrative.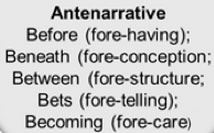 Antenarrative is defined here as before-narrative, beneath both story and narrative, between them, the bets on the future, and the becoming of a heart-of-care for the sustainability of socioeconomic communities, locally and globally. Antenarrative is a prereflexivie and tacit awareness and communicative process that is part of the larger domain called 'storytelling.' The before-of-narrative, and bets-on-the-future that are prospective (forward looking) sensemaking rather than only retrospective (backward looking) sensemaking (Weick, 1995). This lead to the Antenarrative Handbook (Boje, 2011), and in recent years to expanding 'antenarrative' theory from just 'before' and 'bet' to include the 'beneath,' the 'between,' and the 'becoming.' See studyguide on 'what is antenarrative?'
Figure 1 - The Domain called 'Storytelling' is an interplay of 'Living Story Web' connecting by Antenarrative Processes to Dominant Narratives (& Counternarratives). BME stands for Beginning, Middle, and End, and is what Aristotle (350 BCE) in Poetics defined narratives to be. Source of drawing is Marita Svane (Aalborg University, Denmark)
[BT] searchable online text go to p. 190 section 149 find 'lies before [liegt vor]'; this is what I mean by antenarrative in [NM]. In Boje (2001) Antenarrative is the 'Before'-Narrative, and the 'Bets' on the future arriving present. In more recent years, Antenarrative covers the 5 B's, by adding the Beneagh of fore-conception, the Between of fore-structure, and the Becoming of fore-care (see BT for the fore ontologies).
Quantum Storytelling Conferences (https://davidboje.com/quantum) connects academic scholars with something to say about 'antenarrative' research, theory, and method to corporate applications of 'antenarrative'. This includes the antenarratives below the surface of narratives about homeless and veterans. Antenarratives get at a heart-of-care of a society for its veterans and homeless. Big Story Conference, and other activities described next, raises money to support the next three programs.
Veterans Theater (http://veteranstheater.com) is education and outreach by the veterans and/or homeless. We are using theater skits to showcase the 'Living Story Web' of veterans and/or homeless own lived experience here and now of oppression in sub-minimum wage economies, in stereotypes by dominant culture. Veteran Theater includes our writing of books (e.g. Tent City Solutions), helping other veterans and homeless to write books focused on restorying their experiences. It includes going to work with other shelters (& tent cities) to establish democratic dialogue, and respect for the living stories of veterans and/or homeless. http://tentcitysolutions.co
Legacy Ranch is a concept created by board member, Wanda Whittlesey-Jerome. It is initially one, and in the long-term several ranches dedicated to services and ongoing research that help veterans (& their family members) make the transition after deployment to sustainable- economics, living, health, and community participation. One of the activities is equine-assisted care for veterans (and family members) using groundwork. Veterans and family members stay in cabins for weekend, week-long, or month-long decompression activities. Decompression means being in nature, being with animals, and being with family and friends to decompress after combat or post-combat military experiences. The purpose is to help veterans and family members who experience the stress of deployment to reintegrate. Another activity is 'embodied restory process' that is part of 'material storytelling'. Material storytelling uses sandtray events, and can include equine-arena work, where material objects are places in a space, by facilitators and/or by veterans (& family members) to depict their past, present, and future. Other activities include working with nature, with ranch animals, and having counselors available for confidential help with veteran and family issues. Send donation http://www.gofundme.com/z62fj4qg
Here is an Example of a VETERANS HEALING FARM in North Carolina " Mahshie says the VA's approach to healing is fundamentally misaligned and plays into society's stigmatization of mental health problems. The approach is to treat the symptoms, leaving the underlying problem unresolved."see Vetrans Theater BLOG
This (including conferences, seminars, workshops, theater events, equine-assisted ranches for decompression events for military and veterans, and homeless), and ongoing interventions for socioeconomic situations, such as homelessness, veterans in transition from deployment, homeless and veterans (& their families) making transition to sustainabile sustainable family, housing, sustainable economics, sustainable health, and sustainabile community participation.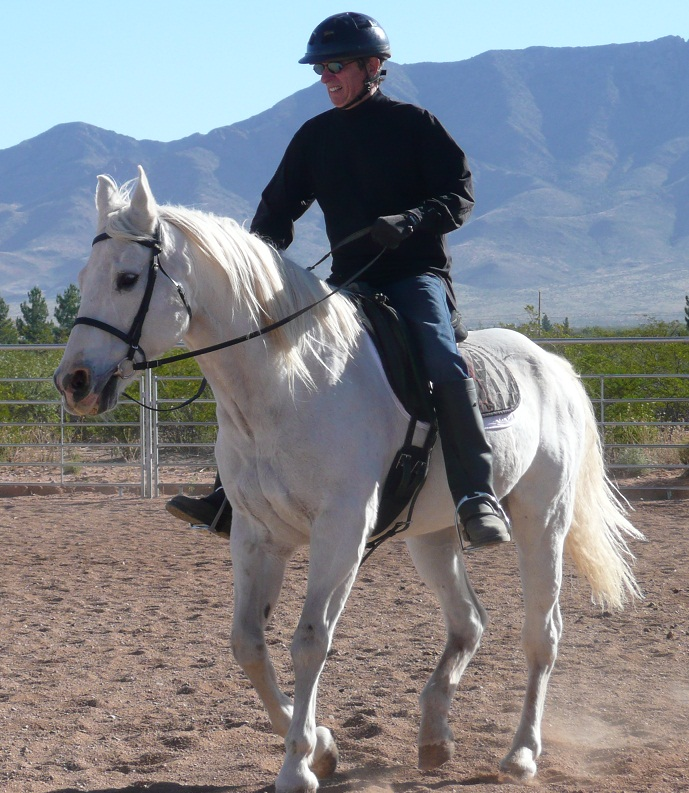 David M. Boje, Vietnam veteran riding his horse, Silverado
There is something about the relationship of 'care' between a veteran and a horse, that is healing of old wounds. Read More.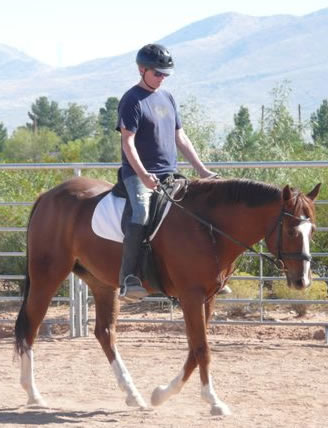 David Boje Riding, 'Lucky Boy'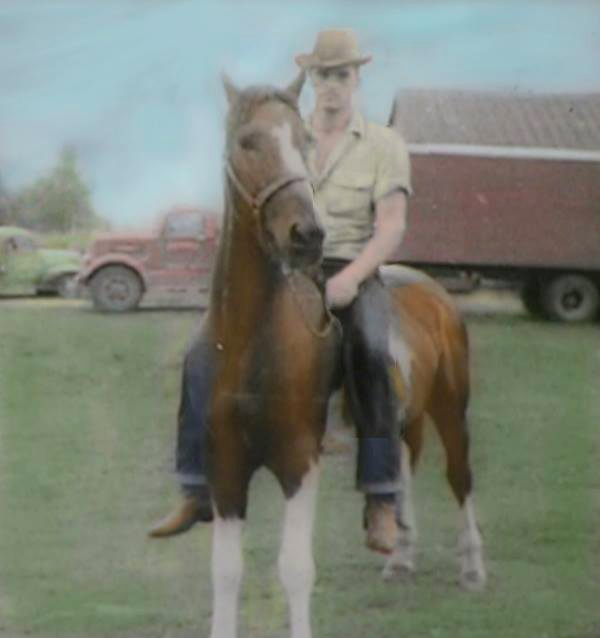 Another Veterans Theater Foundation board member, Mike Bonifer, sends a picture of his dad, "Cowboy Bob"
VISION: We bring corporate and non-profit resources together to address two of the most pressing problems of our time: homelessness, and veterans returning from deployment to be with their families and restart their lives. We develop 'antenarrative' programs of research-intervention into socioeconomic problems such as homelessness, the transition of veterans (& their families) after deployment, transition of homeless (including homeless veterans, & families) to sustainable economic subsistency. For example use of horses in helping veterans (& their family members) and/or homeless (& their family members) decompress by being in nature, working with horses, having the option of using 'restorying' and antenarrative processes of 'sandtray work' or other 'material story' work. We support research into antenarrative, programs that stress its aspects, such a prereflexive, tacit awareness, prethematic communicative action, and patterns of human and material assemblage such as 'fractal antenarrative' processes. We do this through four programs.
Current Status: We are now applying for 501(c)(3) status as a private operating foundation by filing Form 1023 (or Form 1023-EZ) see checklist. We have active programs and maintian close governance.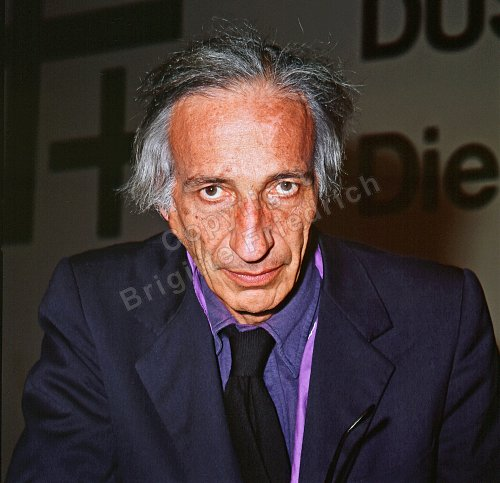 Ivan Illich, Who did not beleive in shelters, missions, or orpahnages.
Antenarrative and ICEND
     I - Interactive - Share stories around issues
     C- Communicative - Stories of the collective
     E-Experiential
     N-Network
     D-Development 
ICEND is a term that David Boje and Michael Jones coined in 1982 to develop a story-based model of TD. The ICEND theory is that by convening people to interact, communicate their stories, and form common experience, a network for action and change develops around their collective storytelling (See Boje, 1982).
We trace in antenarrative the ways 19,400 veterans die while waiting for VA services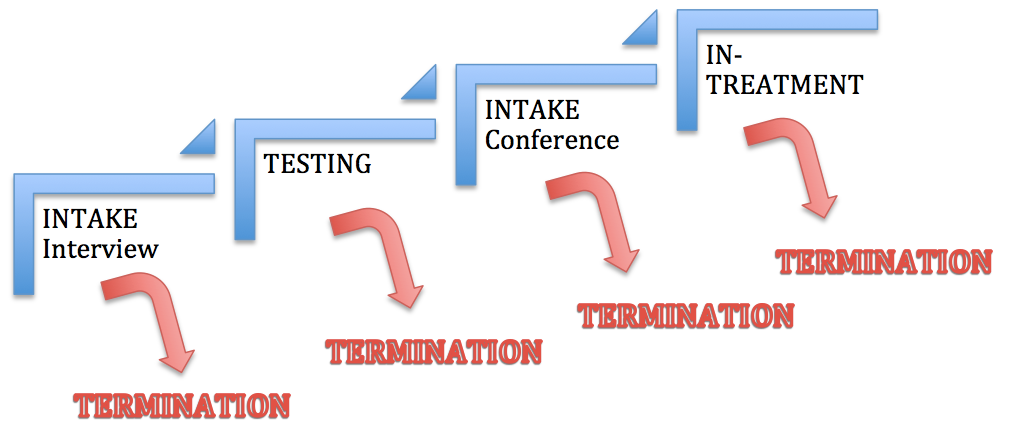 ICEND is an intervention-research approach to bringing about transformation of veterans and homeless problem domains that involve many different stakeholder groups and organizations working together for change.
Transorganizational Development - TD Assumptions


1. Network participants collectively define and negotiate the issues around which a TD action is organized. In Phase I, the issue crystalization involves antenarrative inquiry.
2. Domains or divisions of labor are created as stakeholders identify their special interests in these issues. Natural tendency is to create bureaucratic hierarchy stuckness.
3. Resource exchanges link participants together in interdependent relations. The collective interests define the relationships and the ongoing relationships reflect those issues.
4. Storytelling Organizations are already embedded in Transorganizational Storytelling Networks.
For more on ICEND - http://web.nmsu.edu/~dboje/TDtransorgtext.html
Antenarrative Foundation Specifics
Purpose: "The organization is organized exclusively for charitable, educational, or scientific purposes under Section 501(c)(3) of the Internal Revenue Code, or corresponding section of any future federal tax code."
Dissolution: "Upon the dissolution of this organization, assets shall be distributed for one or more exempt purposes within the meaning of Section 501(c)(3) of the Internal Revenue Code, or corresponding section of any future federal tax code, or shall be distributed to the federal government, or to a state or local government, for a public purpose."