CATALOG COURSE DESCRIPTION
Examines the principles of environmental assessment and management. Topics include global environmental concerns, industrial environmental management, life cycle assessment, system analysis, process improvement, and sustainable development, among others.
PRE-REQUISITES/CO-REQUISITES (none) This is an NMSU sustainability-focused course in Greening NMSU Curriculum: http://greening.nmsu.edu/
START HERE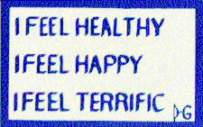 Principle of Surrender & Art of Listening
TEXTS AND MATERIALS
We will provide a CANVAS copy FOR STUDENTS TO DOWNLOAD:
Use this to choose opening warmup ice breaker  Augusto Boal's 200 Exercises and Games for Actors and Non-Actors (on line)
REQUIRED FOR GRADS AND UNDERGRADS:
Worley, C. G., Zardet, V., Bonnet, M., & Savall, A. (2015). Becoming Agile: How the SEAM Approach to Management Builds Adaptability. John Wiley & Sons.
Graduate BA 548 Graduate students ONLY Required Text, and its excellent recommended book for undergraduates:
Savall, H., & Zardet, V. (2008). Mastering hidden costs and socio-economic performance. IAP.
3. Rosile, Grace Ann; Boje, D. M.; Claw, N. (2016). Ensemble Leadership Theory: Collectivist, Relational, and Heterarchical Roots from Indigenous Contexts." Leadership journal
EVEROYONE CHOOSE ONE OF THESE:
Ethics Book by Aristotle can be downloaded for free
or
WHAT IS ACADEMIC CAPITALISM? See Book by Rhoades and Slaughter FREE ONLINE.
OR
Carson, Rachel. Silent Spring. Click for pdf.