Arts forum explores visual, literary and performing arts By S. Derrickson Moore/Sun-News reporter Article Launched: 07/01/2008 12:00:00 AM MDT "Glenn Cutter, a member of the New Mexico Arts Commission, left, shows a pop-quiz Tuesday as David Boje, director of the Talking Stick Institute at New Mexico State University, questions the audience regarding the number of art service organizations that exist in Las Cruces during the 2008 Arts Forum at the Rio Grande Theatre. (Sun-News photo by Shari Vialpando)" Answer: As of Jun 30 08 there were 82.

Photo of Talking Stick in Action in Las Cruces Arts Scene 2007
Talking Stick Institute is a non-profit initiative of David Boje and David Tobey. This example is our pro bono service to the community of artists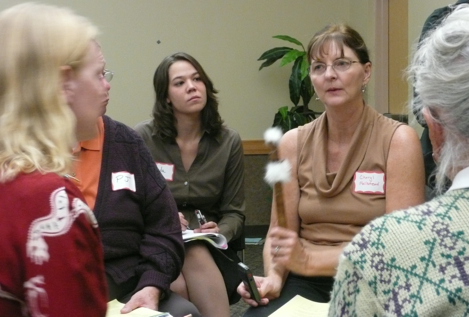 The Las Cruces Arts & Culture Scene brings together experience and expertise in economic development and marketing to market the City of Las Cruces as a place to buy art and enjoy performances. The Scene will be inclusive of all the arts, including the painting/visual arts as well as literary, musical and performance arts. The aim is to be an 'idea incubator' that will help every arts organization.
MISSION: Las Cruces Arts & Culture Scene is evolving to bring Arts Service Organizations & Galleries together with stakeholders (City + Education + Chambers of Commerce) to market City & Region as an Arts & Culture Destination. Our Mission is to lure art buyers to Las Cruces
VISION: Las Cruces Arts & Culture Scene is building a ½ billion-dollar arts industry, and becming one of the top 25 arts destinations in the US within five years.
Copy of Entire FINALReport pdf

(takes a few moments to download 79 pages) May 7 2008 - version online that incorporates City Council, Dean of Business College, & several arts organization leader's feedback;

WORD version

of 79 page FINAL REPORT on Arts & Culture Alliance proposal (takes longer time to download)
Talking Stick Institute Board members, Ruth Drayer, Virginia Maria Romero, and David Boje are now working together on the Las Cruces Arts & Culture Alliance proposal. Virginia Maria Romero asks that the process begun by the Arrowhead Center in 2007 continue. Local Artist Ruth Drayer asks that the process begun by the Small Business Consulting classes of the Business College continue.
New Mexico has a major arts scene, with 3 cities in the top 25 arts destinations in America according to American Style Magazine: Albuquerque is #7 in top 25 big cities; Santa Fe is #1 and Taos #5 in the Smallest 25 cities category. When Las Cruces is recognized by the State of New Mexico - Department of Cultural Affairs for the outstanding Arts Destination it has become, then Las Cruces has a good chance of making the list. All we have to do is show the world that we have more galleries, artist, and arts service organizations than Portsmouth (#25 on the Small Cities - under 100,000 in population. Portsmouth has 6 galleries - Las Cruces has 44 galleries and museums. There are differences: ART-SPEAK IS THE CITY OF PORTSMOUTH'S CULTURAL COMMISSION. Currently Las Cruces does not have an Arts & Culture Commission. We therefore propose the Arts Alliance.
Talking Stick Story Circles are conversational encounters with a back-and-forth of story-telling and story-listening, noticing fragments of retrospective narrative and fashioning as well prospective antenarratives (bets of story transformative possibilities) that affect the whole, that change Flat Grand Narratives into something vibrant with future potentiality.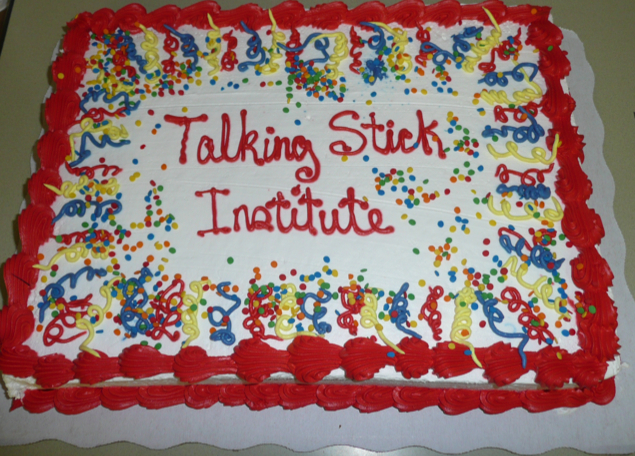 Talking Stick Circle Guidelines
We sit in circles, not pyramids.
The person with the Talking Stick is the designated story-talker.
Pass the Talking Stick clockwise. Start with the person sitting in the East-most position, then go to the right. In Talking Stick going clockwise is an earth-process. Otherwise the magic is undone.
Persons without the Talking Stick, please listen, write notes, and notice the story. Focus your listener attention on the storyteller with the Talking Stick. Let your mind recall stories as the teller tells stories.
Try to limit interruptions. A person with the Talking Stick can pass it to someone for a clarification, question, or amplification on a point, then call the stick back to finish their story.
There will be multiple rounds of Talking Stick Story Circles. Each time there is a question. At the end of a round of story-sharing, story-noticing (story-listening), a spokes-person repeats the main themes, issues, resolutions, proposals that came up. So be sure to take notes.
The output of Talking Stick Circle is ideas, proposals, and stories of a vitalized community. Designate people to listen, to observe, and to provide a report out of the collective story that is emerging in the Circle.
The point is to create a collective story, one that is faithful to everyone's living stories, to unify in community.

Talking Stick is our symbol for the importance of listening to one another. Ours is decorated to show our respect of Native American spirituality, and a respect for telling and listening. The person telling holds the Talking Stick. Is someone wants to respond, the teller passes the stick. Sometimes Answering Feathers are used by participants to indicate they want to respond to the storyteller.
Our Small Business Institute is called the "Talking Stick." We see our consulting as facilitating the storytelling and story listening among stakeholders in an organization. My friend and colleague Kaylynn TwoTrees gave me more information about Talking Stick.
"The Circle is form for discourse and sharing because it gathers the people around sacred energy (the elements or intention) and acknowledges The Circle of Life and the Living. Each person comes to the circle to listen and witness - the talking is meant to be listening out loud. It is the way that we express our deeper listening and reminds us to listen for the voices that could not be present. The talking stick/rock/pouch is not a microphone to be passed around but rather a reminder to each person who speaks of the fact that humans are not the only presence in the circle. We are in the circle with the stone people and the tree nation and so on. Each person speaking who holds the stick/pouch/stone is called to listen to their own hearts and listen for the voices of all our relations ( all life on the planet). So the conversation that reveals itself in the talking circle is accretive, a growing chorus of the voices of the people, the landscape, and the Mystery" (Kaylynn TwoTrees, Website: www.ktwotrees.org
Blog: http://2treesnotes.blogspot.com/).
CONTACT INFO TSI CO-FOUNDERS & BOARD MEMBERS: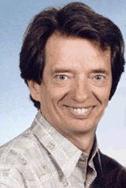 David M. Boje, Ph.D. 575-532-1693 dboje@peaceaware.com Vita & storytelling articles and books at http://peaceaware.com/vita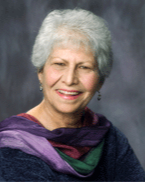 Ruth Drayer (April 25, 2008) artist@ruthdrayer.com (founding member, moved to Albuquerque, October 2008).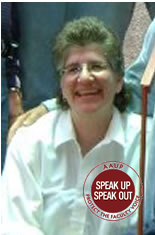 Martina H. Myers, Ph.D. (August 17, 2010) mhmbear@gmail.com
Intercultural Communication, UNM, 2009
Topic: Institutional Ethnography: How Tenured Academic Women Talk about Success
Contingent Faculty, NMSU 2006-2010
Communication, Business Management, Women's Studies, Sociology, School of Social Work
Hired as National Senior Program Officer by National AAUP May 2010, based in New Mexico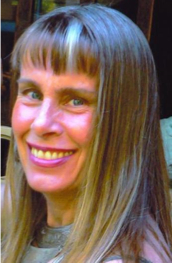 Virginia Maria Romero (April 25, 2008) cell: 575 644-0214 agzromero@zianet.com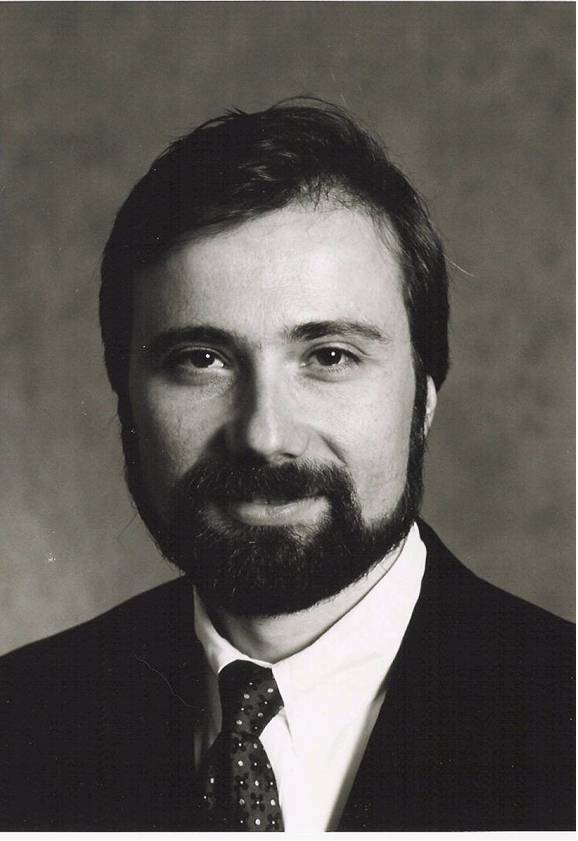 David H. Tobey cell 540-860-9172 dtobey@peaceaware.com Ph.D. Management Department, June 2010.
Sample Brochures for those wishing to be part of Talking Stick
News Article about Talking Stick Institute work:

Sep 5 2008 - Sun-News story on ARTS CONVENTION
April 30 2008 - NMSU plans to put Las Cruces art on the map (6:18 a.m.) Sun-News report
Article Launched: 04/29/2008 06:18:31 AM MDT

LAS CRUCES — Faculty and students from the New Mexico State University College of Business are working with the City of Las Cruces and local artists to let the world know about the Las Cruces arts scene. They believe the community is missing out on what could become a major enterprise and the revenue that a vibrant art scene would generate.

"Arts and culture is a major employment source for the State of New Mexico," said David Boje, management professor at NMSU. "Right now, Las Cruces is under the shadow of Santa Fe and Taos. Las Cruces should have that same potential." See entire article

April 29 2008 NMSU Plans to Put Las Cruces Art on the Map. Press Release by Jusin Bannister, NMSU
April 24 2008 Sun News arts reporter S. Derrickson Moore's Blog "An ad-hoc group of artists, bolstered by an extensive research package prepared by New Mexico State University business management and economics professor David M. Boje and MBA student Rafaela Moschali, have proposed creation of the Las Cruces Arts & Cultural Affairs Commission [now called the ARts & Cutlre Alliance], composed of regional arts organizations, galleries and museums, city, county and state governmental offices, the Mayor's Office, the Las Cruces Visitor's Bureau and Convention Center, area chambers of commerce, New Mexico State University, businesses and other community groups.Boje stressed that other, smaller communities with fewer cultural attractions and resources have managed to establish themselves as arts meccas through cultural marketing strategies."... [Mayor ]"Miyagishima said he was impressed with Boje's research and ideas.
"A cultural advisory commission [Alliance] has been among items on my 'to do' list and this fits the bill. I hope they will be able to get the arts organizations together, form committees of manageable size and come to the council with specifc proposals in the form of resolutions," Miyagishima said.
April 18 2008 City to consider art commission NMSU professor to propose networking organization by Joel CourtneyThe Las Cruces Bulletin p. C4 Arts & Lifestyles Section
Campus organization breathes life into LC art scene - By: Christina Brigance11/12/07 Section:Arts and Entertainment, Round-Up, Vol ,109 (issue 24): p. 11
The Las Cruces Bulletin - "NMSU Teams with Locals to Improves Art Scene: Talking Stick Institute works to bolster the 'business of art.' Article by Jessica Rodrigo, Friday, Novmber 30, 2007. p. C8.
NOTES:
[1]On May 9, 2007, NMSU's Justin Bannister issued a press release, "The Business of Art, NMSU Students Help to Make Art Profitable". The article is about the NMSU College of Business Arrowhead Center - First Time Working with an Artist to Combine Art and Business. The same article was also picked up by the Sun News and ran in the SunLife section Friday, MAY 11, 2007Pg. 3C.
[2]Campus organization breathes life into LC art scene - By: Christina Brigance11/12/07 Section: Arts and Entertainment, Round-Up, Vol. 109 (issue 24): p. 11 http://media.www.roundupnews.com/media/paper474/sections/20071112ArtsandEntertainment.html AND a second article in The Las Cruces Bulletin - "NMSU Teams with Locals to Improves Art Scene: Talking Stick Institute works to bolster the 'business of art.' Article by Jessica Rodrigo, Friday, November 30, 2007. p. C8. Article online at http://peaceaware.com/LCBGN/documents/bulletin_articel_07.htm
[3]Talking Stick Institute is a non-profit organization, led by David Boje and David Tobey. They provided free services to the city's arts community. http://peaceaware.com/talkingstick gives the Talking Stick meeting guidelines and has copy of this report available to the public for comment.
[4] The Las Cruces Bulletin - "NMSU Teams with Locals to Improves Art Scene: Talking Stick Institute works to bolster the 'business of art.' Article by Jessica Rodrigo, Friday, November 30, 2007. p. C8
For more on STORYTELLING ORGANIZATION research and practice - see http://storytellingorganization.com
Read More about the Arts & Culture Scene ideas