Your Lead a Storytelling Organization!
The question we answer is, "How can it be a more effective?"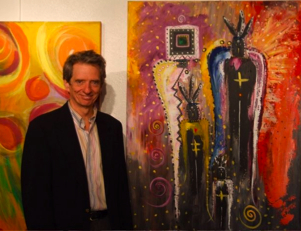 This photo is from Virginia Maria Romero's art show (Brilliant Three Dreamers exhihit) at New Mexico State University. The painting is titled, "Technospirit" (©2007 provided by Virginia Maria Romero) and its to be on the back-cover of the New Book, STORYTELLING ORGANIZATIONS - Click Image above for larger size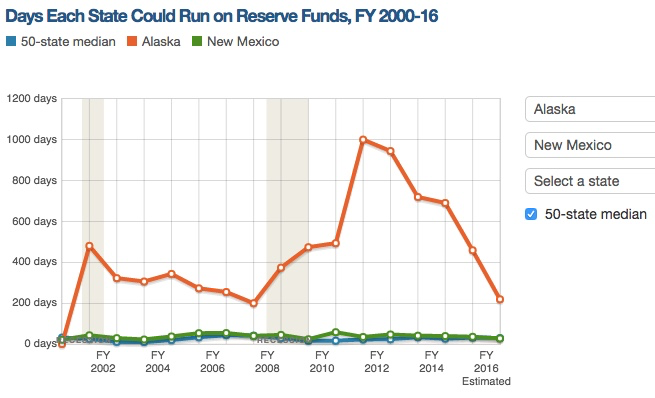 Above drawing of the New Mexico Storytelling Organization, Two-Faced Janus, the duality of the mask of TINA-narrative facing one way, and the mask of Untold Story facing the other way. The two-masks are inseparable, and yet are unable to communicate with one another in New Mexico's Storytelling Organization.
PRESS RELEASE ON STORYTELLING ORGANIZATIONS BOOK
Please see the STORYTELLING ORGANIZATIONS BLOG by Boje
"Storytelling is the preferred sensemaking currency of organizations," says David M. Boje, Ph.D. "Storytelling Organizations can develop a living story path and an antenarrative future by breaking rules of narrative past. There is an ongoing dialogic process that has three-fold time. I have been exploring Talking Stick Circles, as a way to break out of stuckness in narrative-past."
See local example o STORYTELLING ORGANIZATIONS in Las Cruces New Mexico - our probono work in the TALKING STICK INSTITUTE to effect a series of Las Cruces Arts Convention using storytelling intervention -- Workshop Storytelling Directions presentation

David Boje is a philosopher, writer, and gives speeches and workshops from Tasmania to Denmark on Storytelling: Leadership and Story-Telling, Story-Listening, & Story-Noticing,

Ethical Living Story, Value-Based Critical Theory Ethics

; Slide Show: Making Your Life An Ethical Story in the Wild West

As Civic Engagement and service learning to students, he offers small business community assistance service learning projects such as the 2009 What's Art? Exploring the Creative Economy of Arts & Cultures Convention.

For more information on the STORI Institute and workshop leaders go to: http://www.storyemergence.org