SEAM and Storytelling
see http://prezi.com/je8zaak20t-t/
Grace Ann Rosile and David Boje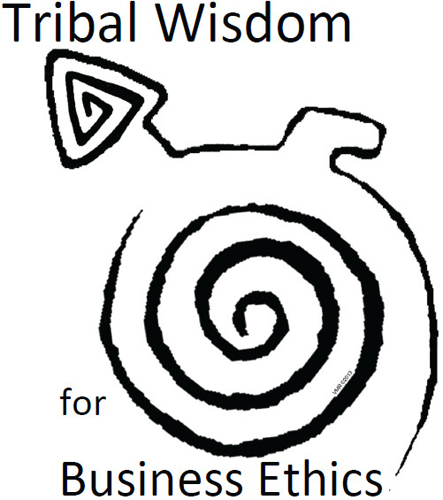 Farmer Joe Story - Grace Ann
Storytelling not only allows us to make sense of the past, it perhaps more importantly allows us to draw conclusions about how current actions may create future outcomes. This future-orientation is especially relevant for ethical choices.
Storytelling can be FUTURE-ORIENTED (in a future, past, present sequence).
"Antenarrative stage is shere there is the most potential for change, it is a 'bet' on the future
There are four ethical approaches that relate to storytelling: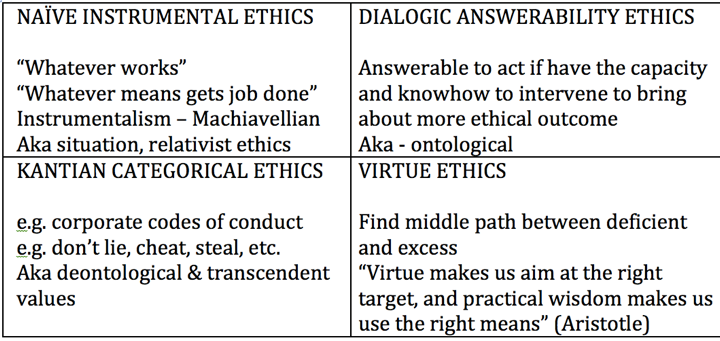 STORY ASPECTS
DECONSTRUCTION QUESTIONS
RE-STORYING
VOICE

Whose Voice is Dominant?

Who Tells "THE" Story?

Find the Rebel Voice
PLOT
What is the Domnant Plot?
Deny the Plot
BETWEEN-THE-LINES
What is the Unspoken but Implied?
Make the implicit Explicit
DUALISM

What are the key terms?

Do the terms have an opposite?

Which is the Dominant Term?

Recognize the exceptions, Marginalized/Missing Terms
HIERARCHY

Which Term is Used First?

Which Term is Better?

Reverse the Hierarchy
MORAL/PRINCIPLE
So what is the resituation?
What is the Moral of the Story?
Trigger Question: Tell the story of a time when you were UNFAIRLY TREATED, at work or at school.
Deconstruct, then re-story, your story. Tell the ethical implications from each of the 4 perspectives above.
See Grace Ann's trialer for Native Wisdom for Business Ethics