Mgt448/BA448/Mgt548 SYLLABUS
Staff of 448/548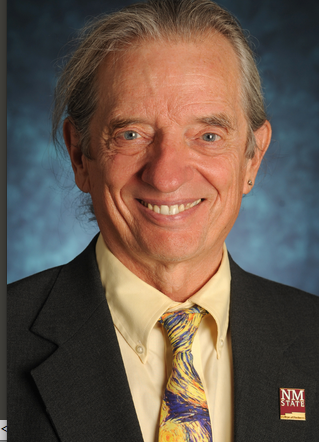 David Boje Boje's Office Hours: Frenger Food Court, Mondays noon to 2pm and by appointment after class
Contact: email

When and Where
| | | | |
| --- | --- | --- | --- |
| Wednesdays | 2:30 to 5:00 PM | location | Business Complex room106 |
Instruction begins Wednesday, August 15 2018; Holidays Monday, September 3 Labor Day & Monday – Friday, November 19 – 23 Thanksgiving Break
Exame Week Monday – Friday, December 3-7
Last Day of Classes
Friday, December 7
QUICK MENU
PLEASE FOLLOW THESE 4 STEPS TO GET ORGANIZED QUICKLY

STEP One: DOWNLOAD TEMPLATE of 'PILOTING LOGBOOK' IN WORD FOR YOUR TEAM's TERM PAPER (its an actual compilation of best reports; you edit it an put in your own stuff from your consultations to Compose your very own LOGBOOK Each team turns in just one LOGBOOK-TERM REPORT| Print and Memorize SEAM COURSE MODEL DPIE Spiral, and Four Leaf clover (diagnostic map) for your interviews with client.

6 MANAGEMENT TOOL in WORD YOU NEED to download today so you can work with client filing them in:

Remember: You are to be consultants, NOT interns, NOT slaves. Rather, you teach SEAM tools to client, and do awesome DPIE Spiral with your Client, not for your client.

STEP Two:For our next class have potential client fill out BUSINESS CONSULTING APPLICATION & You give them a signed confidentiality agreement Please bring copies of both to next class(and put in report); choose among possible Team Project Options or find your own business|Print team Team scoring sheet 2017 for entire class before your team does its class facilitation event

STEP Three: Print all Forms for Making your very own Piloting Logbook and figure you who keeps team LOGBOOK uptodate and which forms everyone does. Please prepare a lesson plan with two roposed Canvas questions, and slides, interactive activity, ice breaker and so on, for your team's class event; begin by reading the Principle of Surrender

STEP Four: Before final give Client The Client's Rating of the Student Project | Attend Final, present Project report

Use this to choose opening warmup ice breaker Augusto Boal's 200 Exercises and Games for Actors and Non-Actors (on line)

Henri Savall

1

Véronique Zardet

1

Marc Bonnet

1

REQUIRED FOR GRADS AND UNDERGRADS:

Worley, C. G., Zardet, V., Bonnet, M., & Savall, A. (2015). Becoming Agile: How the SEAM Approach to Management Builds Adaptability. John Wiley & Sons.

Graduate BA 548 Graduate students ONLY Required Text, and its excellent recommended book for undergraduates:

Savall, H., & Zardet, V. (2008). Mastering hidden costs and socio-economic performance. IAP.

EVEROYONE CHOOSE ONE OF THESE:

Ethics Book by Aristotle can be downloaded for free

Required Activities: Please bring printout of your HOMEWORK answer to class. Our procedure is to give you ONE WEEK and you bring answer to the next class, with YOUR NAME, YOUR PROJECT TEAM NAME, and CLASS

MORE ON HOMEWORK Required Activities:

STEP 1 Healthy Happy Terrific (new one for each class, 5 minutes), and then (15 Min) ice breaker from Augusto Boal's 200 Exercises and Games for Actors and Non-Actors (book on line)(Choose among the 200 exercises) & write your 2 Canvas Questions for class on slides or board (run them by Boje several days before): One question based on assigned course text, other question based on student's living story in their development of some facet of becoming sustainable in their own life. Please include references to course texts in answer. Answers due next class period and your team and instructor meet after class or office hours Frenger Food Court Monday noon to 2pm to do the grading of the answers.

STEP 2:(15 minutes) Put a Slide presentation together on the book chapter(s) and ONE SEAM TOOL; and show brief YouTube clips- e.g. Boje's STORYTELLING AND SEAM TO BE AGILE slides AWESOME FILM BY TEAM on AGILE PYRAMID

STEP 3: In your lesson plan, DEVELOP a HIGHLY INTERACTIVE class activity that puts the students into discussion groups to work on a Canvas questions you ask them (e.g. Fish Bowl, World Cafe, field trip, interview with your client with class participating).

EXAMPLE (do your own): ACTIVITY ONE: CANVAS QUESTION(S) FOR DISCUSSION: In pairs share about the YouTubes and ask each student to first write for 5 minutes silently about the question, then share with a partner. Ask the pair to find a similarity in their answers, and to write two sentences on what they have in common on the topic. Then, do same for a difference. Finally the student facilitator has each group have a spokesperson share the commonality and difference in their answers.

STEP 4: After your event, do a 2 minutes Q & A with class to see what worked well today, and what could be better (2 minutes)

STEP 5. Not done yet. Presenting Team is responsible for making copies of the EVALUATION FORM for audience members scoring sheet - we have no funds to do copies for you (3 minutes). Make copies for entire class.

STEP 6. Good News! In exchange for presenting SKIT team not doing CANVAS homework, the team will access Canvas, and do numeric score, and make constructive comments to audience member's homework submissions. See instructor to do this after class or office hours, Freenger Food Court Monday noon to 2PM. Thank you

*25% ATTENDANCE, and actually participating in day-by-day class events, includes completing make-up written work for ANY missed class & missed CANVAS, & completing course evaluation (deduct this entire 25% if evalutaion NOT completed).

*25% TEAM Class Facilitation EVENT - including lesson plan facilitation, with slides its evaluation, and giving class feedback on their Canvas answers for your event. And Score for MID-TERM project written report steps 1-12, and Oral exam question: How you Consultant Self has developed to date? MID-term - Logbook with all the Forms done (10 hours of verbatim notes BY EACH PERSON in their own PART OF TEAM LOGBOOK & all FORMS) & one mid-term project written report (steps 1-12)

*25% CANVAS - for 7 of 10 Canvas assignments, keep print outs of each Canvas answer that includes reflections on required texts, and fore each list references; attach any missed day writing you did as makeup, and turn this Canvas Packet in on Finals Day.

* 25% FINAL TEAM Written CONSULTING Project Report & RESULTS and two oral exam answers

FINAL First, Turn in written report (same report as mid-term with steps 13-22, updated) and then Show Real World with film evidence of your taking TEAM PROJECT into Real World interacting with client. (5 more hours of verbatim notes BY EACH PERSON in the TEAM LOGBOOK) Second, oral Team exam answer to What is Value-Added (actual intervention of fore-caring) in Reality your team did in ethics of care in its CONSULTING project (One value-added intervention that produced results in hidden costs and in revenue potential with numbers to demonstrate ACTUAL outcomes.& what each team member led)? Third, each individual oral-answer, what you learned about consulting by Leading something important in your Team, and in books you read for your Canvas answers (deduct 25% of total individual grade points, if you don't show up at final), and (2)Please check plagarism rules at NMSU. Here is example of project that I did for Social Change in the Spice problem.