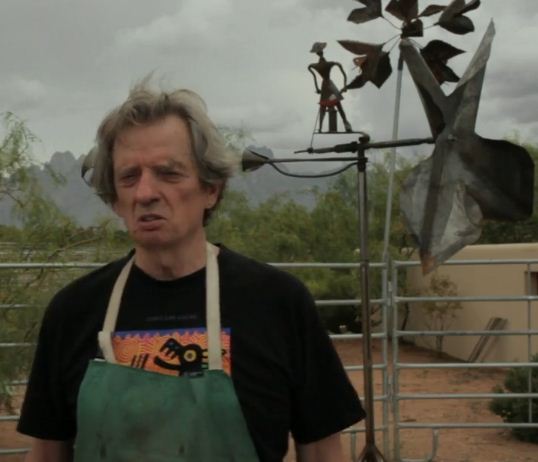 Have you had enough FAKE STORYTELLING. During his 2018 world tour, David is visiting countries doing seminars on ways TRUE STORYTELLING can create alternative to Globalization that is creating the 6th Extinction (click for folder with downloadable book on How Globalization Storytelling is causing Humanity's own extinction, and what we can do about it.
New Zealand: http://davidboje.com/Canterbury critique of Triple Bottom Line and Globalization
Scotland: http://davidboje.com/Strathclyde/ How Storytelling is used in Globalization to make us believe there is no alternative
Italy: http://davidboje.com/Italy/ How to change Globalization so humanity is not the 6th Extinction
Aalborg, Denmark: http://davidboje.com/Aalborg/ What is True Storytelling when we are in the Eye of the Hurricane, watching people tumbling into Globalization's Extinction of Humanity
Copenhagen, Denmark May 16 2018
TRUE STORYTELLING AS CONSULTATION TOOL - Slides
David Boje & Jens Larsen 'Old Friends Industries' Presentation to 65 public executives and managers
TRUE STORYTELLING
Paris: http://davidboje.com/Paris/ What will awaken people to the nightmare of globalization
Finland: 24-30 May 2018 seminar on 25 May http://davidboje.com/Finland/;
Lyon: http://davidboje.com/Lyon/ How socioeconomic appraoch can change the direction of globalizaiton
Greece 9 June to 4 July 2018
New Mexico 5 July to Aug 5 to Teach
Academy of Managment - Distinguished Speaker, Chicago, August 13 2018, Consultation Division: "How Consultation Can Save Humanity from the Sixth Extinction Event,"  Boje inspires a moral reflexivity that facilitates intelligent public action in the face of the planetary boundaries for life on Earth. By developing counter accounts, hidden costs, and qualimetric consultation, we can encourage transformative change for a 'true storytelling' of corporate social and planetary responsibility. 
Southern Denmark Aug 2018 for conference on Narrative and Counternarrative, from Antenarrative process view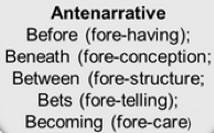 Find out the latest in Antenarrative BLOG!